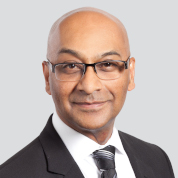 Advisory Board
Why you are motivated to be involved and support the organisation's mission and objectives?
I am delighted to be on the Advisory Board as I wholly support the approach Career Matters takes to helping people, particularly young people, to make their career decisions – especially those from backgrounds where there is not an abundance of family and community support to raise their career aspirations. And for this care leavers' initiative, I am particularly excited by the approach to connect those who've been in the care system with employers and job opportunities in part through a technology platform. I hope we can, in time, mainstream this as care leavers often bring qualities and experiences that others don't have, and employers want.
Role at Career Matters
I am an executive recruiter at
Rockpools
and am based in the UK. My senior hiring projects for my clients are in the UK as well as in a variety of other countries, particularly in emerging and developing markets. Having begun my career in diversity and inclusion and then in HR in the public and private sector, I hope to bring a set of experiences of dealing with employers, of sometimes challenging employers on what 'good' looks like, and of finding ways to ensure transferable skills not just traditional career paths are recognised for the value they bring.
Headline experience
Mohan is a Director at Rockpools, a headhunting firm, and much of his work is in international and emerging markets. Prior to this, he was Recruitment Director at EY focusing on senior hires and helping develop other client offerings from scratch. In his earlier career, he was at PwC in their Executive Search & Selection practice after working in HR in local government in Gloucestershire and London. He started his career at a Race Equality Council. An Economics graduate from Cambridge University, he has a Masters in Race Relations from Bristol University and is a Corporate Member of the CIPD. He was a Board Member and People Committee Chair of Notting Hill Housing Group. Mohan is active in his local church, has a passionate interest in soul and jazz music, and plays keyboards in a soul, jazz and gospel band.