Career Matters develops social impact projects with partners to support talented young people and adults with inspirational career opportunities. Our mission is to improve social mobility, increase a diverse workforce, advance career awareness and support positive destinations for all.
We work in partnership with organisations, education providers and employers, to provide inspirational experiences, design and deliver creative digital content, provide employment opportunities, and develop skills for the 21st Century workplace.
We work with partners to develop exciting new projects and initiatives across a range of areas including education provision, inspirational projects, social mobility, charitable causes and more.
Latest News
Learn more about our work supported by Ufi VocTech Trust.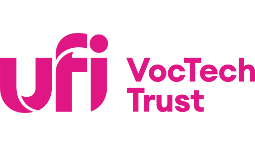 Visit the Ufi VocTech blog
TEDxNHS
Our partnership with TEDxNHS commenced in 2019, when we attended 'Beyond our Component Parts' with a group of care experienced young people with the aim of providing a unique opportunity to inspire those interested in a career in Health. 
Throughout the day and the range of inspirational talks, many of which covered elements of reference for the care experienced community and those with lived experience. Charlie Webster's talk on 'Why rethinking PTSD can change everything' gave insight into trauma informed practice. Prerana Issar's talk about the 'Power of Purpose' inspired and encouraged attendees to look for their core purpose in life and careers, to have self-belief and courage to pursue their authentic self. Kate Morrissey's moving talk, 'Do we truly believe in rehabilitation', looked at the situations leading into the secure estate, the barriers to moving forward into fulfilling career upon release.
"TEDxNHS aims to improve the health of the nation by creating curated platforms that amplify stories and ideas, enabling a collective social movement for change"
A specialist panel was brought together to meet and discuss opportunities in health and to open a dialogue about how support can be improved for the care experienced community. Care experienced attendees benefitted from hearing what panellists and speakers do, have done, in their health career and how they were working to improve access to healthcare careers for all. The panellists in turn were interested to learn from the young people about their experiences and what needs to change to help care leavers access employment as healthcare professionals.
Questions included –
What are the gaps in equality and diversity and how can they be addressed?
What are the barriers to employment in health services for young care leavers?
What is being done or could be done to remove them?
What are the unique skills and qualities which a care leaver might be able to bring to a health role?
What mentorship/work experience/apprenticeship/graduate opportunities can be accessed or developed with the NHS for care experienced young people and adults?
Young People's Perspective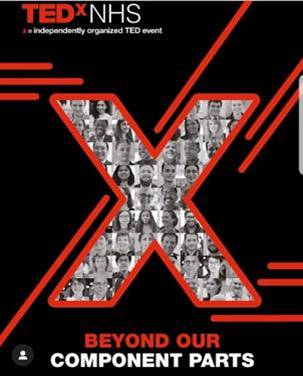 Listen to Hannah Kirkbride's talk at TEDx NHS 2021 event below:
How the care system affects career prospects | Hannah Kirkbride | TEDxNHS – YouTube 
Partners with Career Matters are: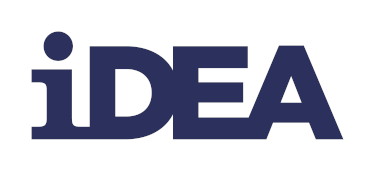 Want to know more about partnering with Career Matters?

Talk to us about the ways in which we can work with you to improve career outcomes.

Contact Us