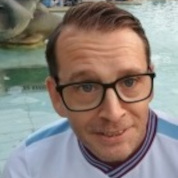 Lived Experience Facilitator
A statement about why you are motivated to be involved and support the organisation's mission and objectives
Being a person with lived experience, the mission and objectives of Career Matters are close to my heart. Nearly everyone I have the pleasure of working with has lived experience of either the criminal justice or care system, and it is inspiring to see how far they've come. I first met Career Matters when I was in the criminal justice system myself.  I was looking for change and they empowered me to be more.  I know firsthand what a positive influence they can have for people in my situation. They gave me hope, and a future that had possibilities, and I'm excited to be able to be a part of that for others moving forward.
A short statement about your role with career matters
My role as a Lived Experience Practitioner enables me to work on exciting projects such as the Lived Experience Charter and Thrive. This gives me the opportunity to effect change in the ways companies recruit and develop people with lived experience, as well as linking in with people looking to apply for those roles to build themselves a better future.
A short biography listing headline experience
During my time in prison, I was involved in a number of major initiatives, including launching a new peer mentoring scheme and a wellbeing service provided to peers in crisis. I gained qualifications including a degree in addiction counselling and other complimentary NVQs. Since my release, I've undertaken a number of local and national consulting roles, offering my lived experience to organisations working with those in recovery, and in the criminal justice system. I've worked with organisations including the NHS, universities and the national prison officers' training college.  Roles and duties include delivering presentations of best practice approaches, research and training others.