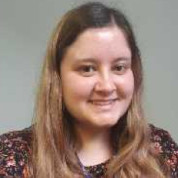 Ambassador
Why you are motivated to be involved and support the organisation's mission and objectives?
Career Matters represents to me what is missing in the field of support for care leavers. It is all too easy to hand somebody a CV template and a list of jobs and send them on their way. Having been in Kinship care myself, I see the needs of care leavers and the lack of provision to support them to flourish. Indeed, for a long time I didn't even realise that what I had experienced was Kinship care, let alone any support for me! I feel passionate about Career Matters' mission to change this, through providing a service which is tailored to each individual and giving care leavers the extra support they may need. My life changed considerably when I began to receive the career guidance and level of support I needed, and I feel this should be the norm. Of course once somebody feels supported and begins to have visions, goals and a career ahead, it improves other aspects of their life too. I fully believe that Career Matter's approach will change lives and improve social mobility and I am excited to be involved.
Role with Career Matters.
I feel honoured to be on the Ambassadors' board for Career Matters and hope to bring my own insights, personal experience and knowledge to the fore. My role helps to ensure that there is an array of perspectives and voices being heard, which in turn allows for a more balanced grounding for decision making.
Headline experience
Having worked within the local authority, the NHS as a Social Prescriber, I am currently in my final year of an MSc in Occupational Therapy. My career has been largely driven by a passion to help those who are less fortunate in life. I strongly believe that everybody deserves the right support to help them reach their potential and through this we can actively begin to break down inequalities. I have dedicated a lot of time to voluntary work throughout my life and have worked in a number of roles including helping young people with learning disabilities, children in care, older adults with dementia and advocate work within the mental health field, to name a few!