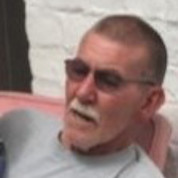 Advisory Board
Why you are motivated to be involved and support the organisation's mission and objectives?
I have known Hannah for a little while and I am incredibly impressed by her passion for and plans to genuinely make a difference for Care Leavers. Too many other offers are largely cosmetic or offer 'first aid' to help these young (and not so young) people negotiate a(nother) crisis in their lives but what I understand of Career Matters' mission is that it is designed to be life changing by facilitating and supporting opportunities for care leavers that will enable them to plan and train for their future security in a manner that will recognise their skills and ability and allow them to train for real jobs in our real society with all its faults. They will, of course, trip and fall along the way - as do we all – but Career Matters will be there to help them up and return to their task.
Role at Career Matters
I have accepted a role as a member of the Advisory Board and our role is to contribute to the development of the service by bringing a number of different skills and experiences to the table to help shape the development of the service. The role is unpaid and hopefully that will ensure that all Advisory Board members are there because they choose to be as a result of their own commitment to helping this group of young people.
Headline experience
I am a social worker and worked for a Local Authority in Merseyside for the first 27 years of my life starting as a very naïve unqualified social worker and eventually leaving as Service Manager for all Looked After and Adopted children's services. I moved to the Independent Sector in 2000, becoming the CEO of a small residential child care provider. We eventually created a model of residential homes, two small schools and a fostering service all operating within a therapeutic milieu. Actually we were pretty good – all services being considered 'Outstanding' or 'Good' by Ofsted. I worked as an independent child care consultant over the next few years and in 2018, I became deputy CEO of the Independent Children's Homes Association for two years. In the course of this, December 2013, I was a founder member of the '
Every Child Leaving Care Matters
' campaign – which I still lead.